Ukraine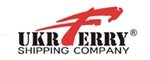 Ukrferry Shipping Company
Phone:

+380(482)344-059


Fax:

+380(482)348-297



Address:
Sabanskiy Lane 4a
Odessa
65014
Web Site
Company provides organisation of transportation on "Door - to - Door" basis by railway, marine and automobile transport from consignee /consignor in countries of CIS, Bulgaria, Transcaucasia, Central Asia, Turkey, Greece and other countries and renders the following forwarding services:
· choice and working out the optimal schemes of routes for cargo transportation;
· payment for transportation of cargoes across the Ukrainian railways (SC "Ukrferry" has direct agreement with Ukrainian Stafe Rainways), railways of CIS countries and Bulgaria.
· coordination of cargo transportation, registration of necessary documents;
· registration of customs and cargo declarations;
· transportation of excisable cargoes in transit through the customs territory of Ukraine, rendering of services on payment and registration of financial guaranties;
· protection of customers' interests in front of transport and other companies involved in transportation process;
· set of insurance services;
· information and consulting services.
| | |
| --- | --- |
| Company rating: | |
Customer's Reviews:
There are no reviews. Be the first to review this company.