Italy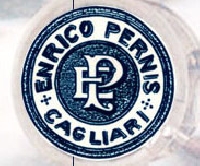 Pernis Shipping Agency
Phone:

+39.070.60.40.1


Fax:

+39.070.66.00.34



Address:
Via Sa Perdixedda n 18/B P.O. Box n 273
Cagliari
09123
Web Site
Pernis Shipping Agency is an established company, well-known in the shipping industry, and for almost a century it has been offering a high quality service in ports all over Sardinia. Our skilled staff are able to grant first class assistance to any kind of ship (cargo, tanker and cruise ships), and the expertise and professional commitment of the Pernis Shipping Agency is at your disposal for all technical or commercial matters, whether it is vessels, crew or cargo. Furthermore, thanks to our network of branches we are able to offer prompt and efficient assistance all over the island as agents, customs brokers and bunkering services.
CRUISE AGENTS
The Pernis Shipping Agency continues to assist its customers even after their arrival. Our network of branches allows us to provide tailor-made, personal assistance all over the island. We can also offer information and guidance regarding trips, tours and places of interest.
CONTAINER LOGISTICS
The Pernis Shipping Agency also offers its customers container handling assistance to ensure them of the safe transit of their goods to and from destination. This service includes customs clearance, stevedore arrangements and land/sea/air transport.
| | |
| --- | --- |
| Company rating: | |
Customer's Reviews:
There are no reviews. Be the first to review this company.