Iraq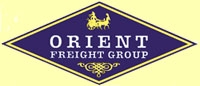 Orient Transport Services Ltd,
Phone:

+44 (0) 1732 763344


Fax:

+44 (0) 1732 763606



Address:
Unit A9 Chaucer Business Park, Kemsing, UK
Sevenoaks , Kent
TN15 6PW
Web Site
Orient offer a full range of overland services throughout Eastern Europe, the Middle East and Central Asia. All of our services are tracked on a daily basis and our customers receive regular updates of cargo position.

- Full Loads and Groupage Overland
- Iraq: Orient are the leading British forwarder offering services to Iraq via Turkey, Syria and Jordan by sea/road, air/road and direct container services into Umm Qasr.
Our operation is fully compliant with all UN regulations, and our staff are expert at producing documentation under the Oil for Food protocols.
- Sea freight: We offer full load container services, conventional services and RORO services to: Turkey, Iran, Iraq, Syria, Jordan
and throughout Central Asia
- Documentation and Insurance
Our widely experienced, BIFA trained staff are fully conversant with all aspects of Letter of Credit documentation to comply with the requirements of all the countries with which we deal.
On all routes we produce our own Bills of Lading and we are able to furnish you with a service level up to actual bank presentation of your certified and legalised documents if required.
All of our road services are covered by the limited risk CMR insurance. All other services are not insured.
We offer insurance cover at Lloyds of London under our marine all risks policy which can be placed at advantageous rates to all of our markets including Iraq on written application.
| | |
| --- | --- |
| Company rating: | |
Customer's Reviews:
There are no reviews. Be the first to review this company.