United Kingdom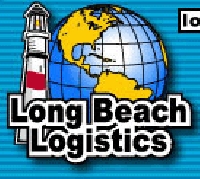 Long Beach Logistics, Inc
Phone:

(609)265-2666


Fax:

(609)267-2167



Web Site
The basic directions of activity of the company:
1. domestic transportation:
- dimensional cargo;
- flatbed traffic;
- warehousing;
- distribution;
- transportation of LTL traffic;
2. international transportation:
- review all details of the project (cargo, shipping dimensions, milestones, schedule, etc);
- perform route surveys (domestic & international);
- provide guidance and services on TIB'S (temporary import bonds);
- prepare / qualify and tabulate RFQ'S for all transportation related services;
- negotiate all services on behalf of the client (cranes, truck & rail transport costs, heavy lift capabilities, pier handling, documentation, customs clearance, insurance, licensing, import fees);
- meet with suppliers, riggers, transport companies, crane operators, rail / barge etc. to ensure a smooth handling of the cargo and delivery of equipment to the project;
- manage all transportation operations (pick up and delivery on schedule, export documentation, customs clearance, delivery operations, unloading);
- receive and audit all freight related expenses before payment;
3. freight forwarding:
- documentation preparation;
- customs clearance;
- assistance in maintaining the material tracking system;
4. export packing:
- protection of cargo;
- handling;
- materials transportation;
- protection of materials;
- inspection of materials;
5. multi-mode transportation;
6. barge transportation;
7. rail transportation;
8. rigging;
9. clearance;
10. oversized cargo.
| | |
| --- | --- |
| Company rating: | |
Customer's Reviews:
There are no reviews. Be the first to review this company.