Maldives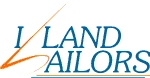 Island Sailors Pvt Ltd.
Contact:

Mohamed Nasheed


Phone:

+ (960) 332 536


Fax:

+ (960) 337 539



Address:
Shady Villa, Henveyru, Janavaree Hingun
Malé
20-06
Web Site
Island Sailors is recomemded by clients for our services and assistance.
* Port clearances, inward and outward for all foreign vessels from family boats, megayachts, cruiseliners, Ships of War and Cargo carriers.
* Cruising permits and cruising itienerary
* Crew matters and sign on/off
* Supplies of spare parts, paint and accesorries, offshore supplies
* Local and imported supplies of fresh provisions
* Bunker at ports and offshore bunkering service
* Ship-stores in transit, customs clearances and storage
* Crew and guest travel arrangments and visa extentions
* Mobile phone rentals and local GSM numbers
* Laundry services and flowers for speacial charters
* Repair services and offshore maintanence
* Garbage and sewage disposal
* Medical appointments and arrangments 24 hours
* Courier service via DHL and Maldives Post. Special discounts and credit facilities by DHL inbound and outbound.
* Experienced dayworkers and delivery crew
* Daily weather reports
* Resort hotel bookings
* Boat bookings for sailing, surfing, diving and game fishing trips
* Ticket bookings and reconfirmation
* Guest handling at airport, meet and assit
* Aircraft and passanger handling at Male' Internation Airport
* 24 hour transpotaion service ( Speedboats and water ferries)
| | |
| --- | --- |
| Company rating: | |
Customer's Reviews:
There are no reviews. Be the first to review this company.