Brazil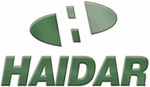 Haidar
Phone:

+55 (0)11 3346-6911


Fax:

+55 (0)11 3209-6345



Web Site
Consulting and Advising Division - administrative module:
- negotiation to contract international insurance;
- negotiation of currency exchange taxes;
- checking and remittance of documents to finance department;
- previous information for customs expenses payment;
- legal assistance.

Transport and Warehousing Division
Haidar always looking for best solutions for each clientís necessity also offers special service in management of transport and warehousing.
In the transport area, Haidar acts in the selection of transporters, that present operational profile, capable of cargo optimization.
Haidar, in the Warehousing Area, besides the selection of local deposits of merchandises, applies management methods of warehouses and physical distribution, suitable for the ideal development of these activities.
Specialized technicians give complete services in every stage of process, assuring comfort and safety for your company in following areas: - ports -airports -EADIS Ė TRAs.

Management services:
- removal of merchandises from primary zone to secondary zone (DTA);
- inland transportation of merchandises;
- cargo pick-up for exportation;
- management/control of storage cargo.
.

Customs broker Division
Supported by 25 years of experience as customs broker, Haidar guarantees agility and security in all stages of clearance process of import and export of merchandises.
Itís strong of expertise at government offices, allows quick clearance of goods, reducing delivery time and operational costs.

International Cargo Division
A Haidar Cargo was specially developed to offer a complete and efficient door-to-door service, covering all stages of the process. Its professional teamwork specialized in logistics and having modern equipaments, is always looking for the quickest, intelligent and economic solutions, for each customer need.
| | |
| --- | --- |
| Company rating: | |
Customer's Reviews:
There are no reviews. Be the first to review this company.