Hungary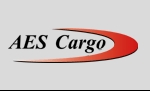 AES Cargo
Phone:

+ 361 266 0184


Fax:

+ 361 266 3010



Address:
Rákóczi út. 70, 4th Floor
Budapest
1074
Web Site
CUSTOMS BROKERAGE
AES Cargo provides customs brokerage services for any and all types of shipments. The requirements and regulations for importing products are constantly changing, particularly in the "off the beaten path" regions that AES Cargo specializes in. Our experienced and connected customs brokerage team can ensure that all requirements are met to expedite the clearance of your shipment, whatever its destination.
AIR FREIGHT
AES Cargo offers full airfreight forwarding services to all corners of the globe with specialized services to Central Europe, the Balkans, CIS, and the Middle East. We provide special handling and security services for fragile, dangerous and oversized goods. Our experienced team of airfreight professionals has the knowledge, contacts and agents to make any shipment happen no matter what the requirements.
OCEAN FREIGHT
AES Cargo offers comprehensive import and export ocean container shipping services. Our extensive network of offices and agents ensures that we are highly familiar with shipping and customs requirements at ports of entry in every country.
TRUCKING / SURFACE FREIGHT
AES Cargo offers top-quality freight shipping services on all types of surface movements, by truck or rail. No matter how large or small a shipment may be, our freight forwarding team has the market knowledge and connections to arrange your shipments. With staff and agents located all around the world we can make all pick-ups, transport and delivery arrangements on your behalf.
WAREHOUSING / STORAGE
AES Cargo has extensive warehousing facilities that can accommodate both your long and short-term storage needs. Goods are kept in individual storage containers under 24-hour security surveillance and complete climate-controlled conditions.
| | |
| --- | --- |
| Company rating: | |
Customer's Reviews:
Andre Lubaga
AES Shipping is the worst company you could use to ship your goods from USA to Africa. Your goods can stay in port for who knows, they will just keep changing the sailing date. THE WORST

Mike Akoo
This company has the worst customer services ever, a bunch of disrespectful people.